Puri Food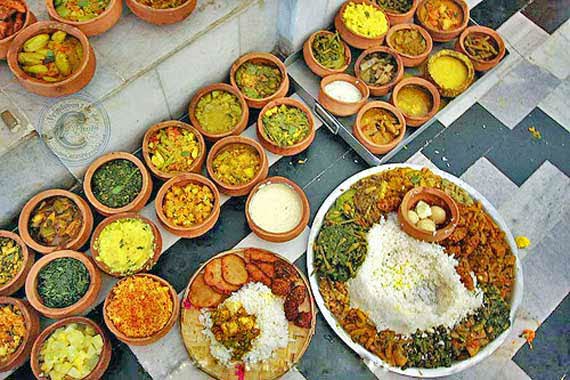 Puri, being one of the famous beach destinations of India, offers mouth-watering dishes to its visitors. This is a real treat to gourmet to eat lip-smacking dishes just at the stalls offering lots of wonderful dishes available at the exotic beaches of Puri. The main thing about these food-stalls is that they are quite hygienic and pure. The main dishes on these food-stalls are fish and crab pakoda, yummy paneer fry, hot-fried lobsters, and many more.
Other than these food-stalls, if you want to try any of the cuisines like Chinese, North-Indian, South-Indian and Continental, then there are innumerable restaurants are available at your service. You can find wonderful restaurants at very cheap rates in Puri. The most famous food that you must try in Puri are Oriya Cuisine, Dab Chingri, Mughlai Food, Chinese Cuisine and also so many sweets like Rashmalais, Khirmohons, Khajas and Rasgullas.
The famous restaurants that you should try in Puri are Nandan A/C restaurant, New Kakatua Hotel, ISKON Restaurant, Phulpatna Restaurant, Aquarium Restaurant, Sunatan, Z Hotel restaurant, Xanadu restaurant, Lee Garden, Chung Wah, Harry's, Mickey Mouse, Holiday Resort, May fair, South Eastern Railway Hotel, Birla Guest House and many more pure vegetarian as well as non-vegetarian restaurants are there in Puri.