Snorkeling, Water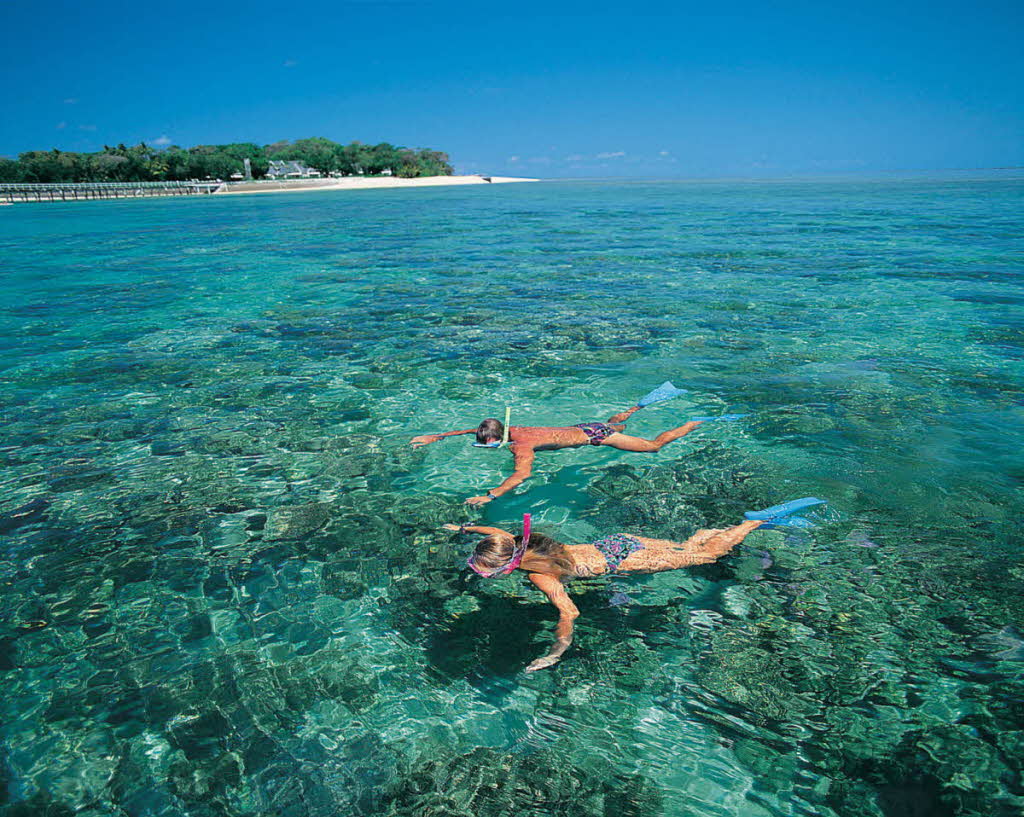 Explore Snorkeling Destinations ( 21 )
Snorkeling - Things to do
All of us wonder about the unexplored world that is underwater! Well here's a chance for each one of us to visit this new unexplored world of marine life.
Snorkeling is a fun recreational activity that involves swimming on the surface of the water with a face mask, a snorkel (breathing tube) and fins, which allows you to have your face down in the water and still breathe. It is a fun activity which you can undertake on your vacation with family and friends. Snorkeling is usually done in clear beaches and coastal reefs where there is abundant marine life.
It is not mandatory for a person to know swimming in order to do snorkelling.If you are not familiar with swimming or not comfortable then in many places snorkeling can also be done with the snorkeling vest.
A snorkeling vest can be inflated to provide you with extra buoyancy to help keep you at the surface. Many snorkeling spots are right off shore and are in water which is less than 5 feet deep. Your comfort and confidence will depend on which beaches you go to, the water and weather conditions, your familiarity with your snorkeling gear and your general comfort level with the water.
There are 3 primary pieces of equipment that most snorkelers use.
Dive Mask – A face mask (or dive mask) allows you to see underwater while protecting your eyes and keeping your nose out of the water. You must take care to select masks that are a snug fit on your face.
Snorkel - A snorkel is a hollow curved tube that allows you to breathe while you are face down in the water. While you're snorkeling and looking down into the water, the end with the mouthpiece is in your mouth and the other end is sticking out of the water so that you can breathe. There are many types of snorkels to buy or take on rent. These are known as the " J " snorkel, dry snorkel , Splash guards and Purge snorkel..
Fins - Fins provide extra propulsion and allow you to swim like a fish! There are 2 basic types of snorkeling fins, closed heel fins and open heel fins (also known as adjustable fins).
Always try to get local knowledge about your snorkeling destination, and evaluate the weather and ocean conditions carefully yourself before entering the water. The best places for snorkeling are reefs and rocks that attract fish but have low currents and high visibility.
Snorkeling is a fun and enjoyable experience but without some basic skills, good equipment and basic knowledge about the dangers and conditions of the ocean a first time snorkeling experience can be quite nerve wrecking.
The best time to go snorkeling will depend on the location selected by you for the event. Each location has its best climatic conditions when it is right to go snorkeling.
Andaman and Nicobar and Lakshadweep Islands are the perfect destinations for enjoying snorkeling in India. The vast coastal line of India is dotted with beaches of the Arabian Sea, Indian Ocean & Bay of Bengal where there is abundant marine and coral life! Make sure you don't damage any corals or marine life while being one with the underwater world.
All in all this is sure to be a one in a lifetime experience! So go ahead and enjoy it.