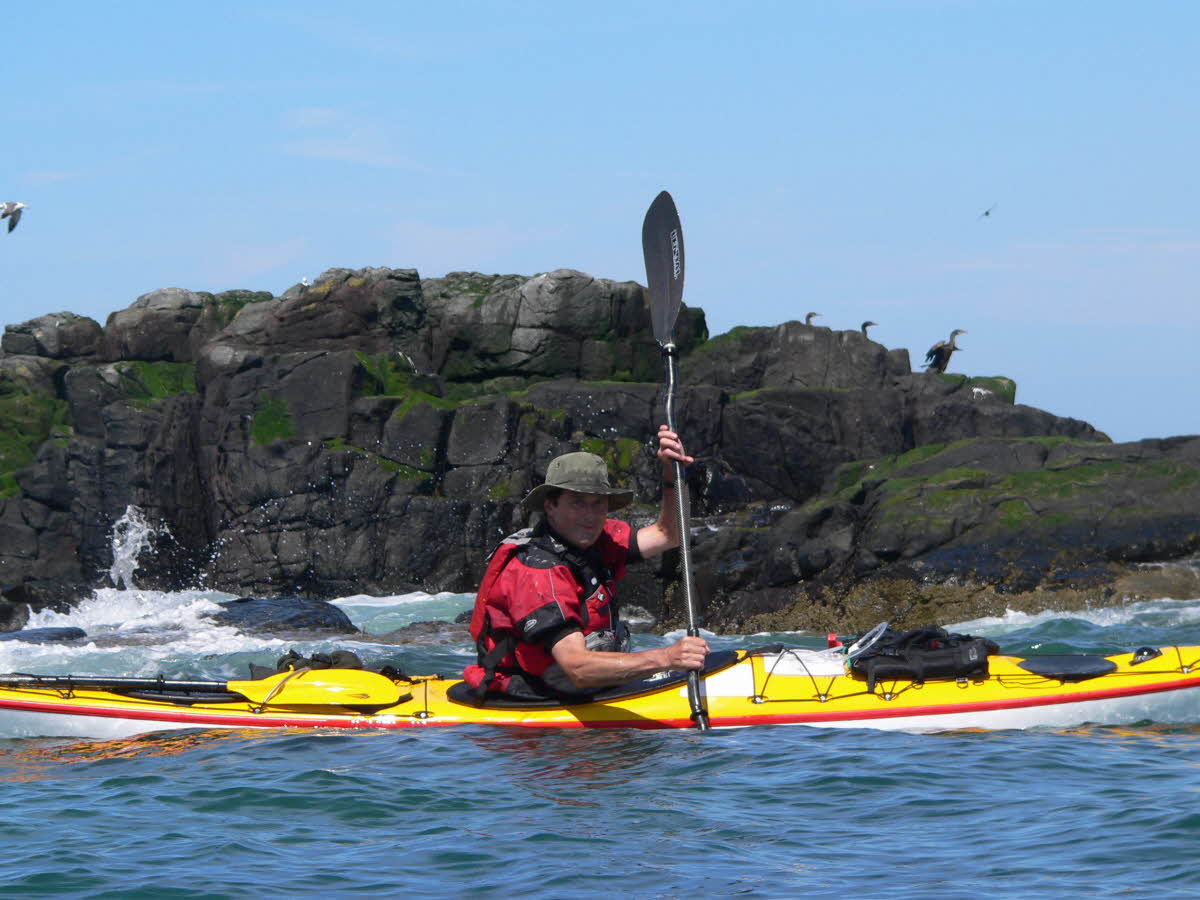 Explore Kayaking Destinations ( 15 )
Kayaking - Things to do
If you love water and dream of having a vacation by yourself paddling always in pools of water and being one with nature then Kayaking would definitely interest you. Kayaking is also known as paddling and provides a great deal of quite adventure. Kayaking is soon becoming a hot favorite amongst those interested in water sports. People from all walks of life are doing kayaking.
In this sport a special boat called kayak is used to move across various water bodies. Canoeing is slightly different from kayaking. Both canoeing & Kayaking is also known worldwide as Paddling.
A kayak is a boat with a covered deck with a small space for someone to sit in. Kayaks are propelled using double bladed oars so they are quite rapid and maneuverable. A kayak can be manned by one or two people, depending on the design, and allows the paddler to sit with their legs stretched out in front of them. The paddle used when kayaking has two blades, one on either end of the pole.
The various types of kayaking are defined by the type of waterway that is maneuvered across in the kayak. There are three main types of kayaking:
Recreational Kayaking is ideal for individuals looking for a lazy pleasant kayaking experience. This is usually done on slow moving water bodies like ponds, lakes and slow moving rivers.
Sea Kayaking is an activity for individuals who are a little more experienced in terms of kayaking. This type of kayaking happens on a larger waterbody like Seas & oceans.
Whitewater Kayaking is a great activity for individuals interested in paddling rivers. In Whitewater paddling the paddler is exposed to a range of experiences in terms of paddling shallow pools of water to raging whitewater.
Another type of kayak is Surf Kayaking. This is done in areas which have breaking waves at the coastline. The kayak is almost used like a surf board to ride these waves.
For beginners to this sport lakes and ponds are great places to begin kayaking because they're calm and often shallow. As a beginner learning the tricks and traits for this sport is important. It is always imperative for a paddler to first and foremost wear the Life Jacket while Kayaking. Reading about kayaking basics helps you process the "know how". Kayak lessons also help apply your reading and gain "hands on" experience and confidence. There are a number of institutes in India and worldwide which offer courses for both beginners and experienced Kayakers.
You'll cover getting in and out of your kayak, basic paddling strokes and Kayak self rescue. More advanced classes (after basics) include topics on weather, navigation and maritime safety.
For kayaking fitness is very important - it helps prepare your body for what you intend to do with it! Conditioning your body to improve its endurance is very important. This helps prevent injuries, sore muscles and strains.
One should always do warming exercises like back strengthening, Torso Twisting, Side curls, Shoulder Strengthening before setting out kayaking. Equipment and gear required for Kayaking is minimal. A kayaker needs a kayak , a paddle and a life jacket.
So, get ready to paddle your dreams on quite still waters!