Puri Beach Festival,
Great Splendour of Orissa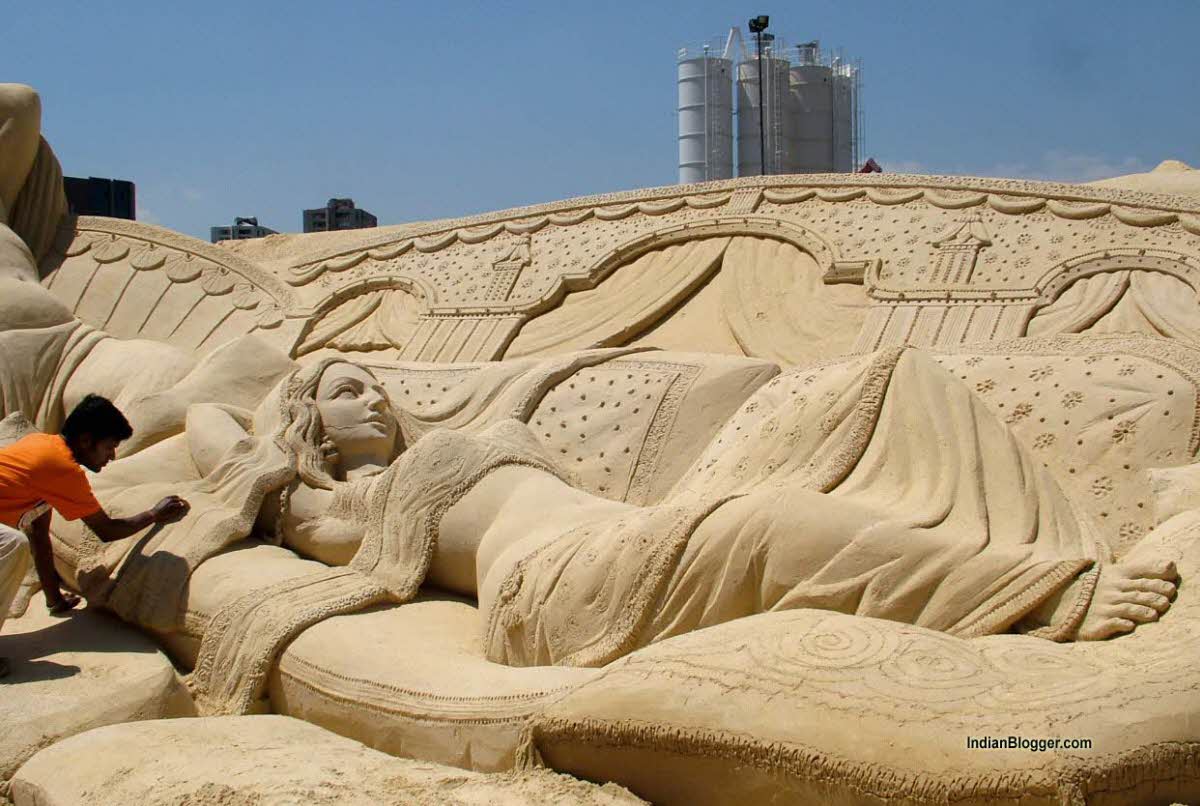 The Puri Beach Festival disintegrate the regal splendour divergent art, craft & culture from various states, peculiarly the magnificence of Orissa' s Glorious Culture. There are many Fairs and Festivals celebrated in Puri that attracts every visitor from all over the world to enjoy them with much enthusiasm and Puri Beach Festival is one among them. Puri Beach Festival is celebrated on a lovely Puri Beach (i.e. the fortress of all religious culture).
The main goal of Puri Beach festival is to portray the art, crafts, culture, cuisine and tourism potential of the state on a single platform and to appeal the focus of the world. Being, a festivity of variety of classical and folk dances of India, the festival provides a brilliant opportunity to the visitors to associate with the local public and enjoy the huge charms of Odisha (Orissa) that motivates to elevate Orissa in and outside the country.
Different kinds of sports such as Beach Kabaddi, Boat racing, Kick-boxing, Karate, Indian wrestling, Beach Volley Ball by both boys and girls, Fire Bonati and Mallkambh are few attractions that will surely keep both the local and the Foreign Tourists busy and delights all this 7 days Puri Beach festival. Apart from the sports events, another leading attraction is the culture based program wherein, distinct cultural shows goes on such as Traditional Dance, Song and Orchestra in a snappy way.
The Great Oddissi dance projecting the saga of widely accepted Ramayana, Mahabharata, Dashavatara, Kanchi Avijana, and Glani Sanghara are performed by the well trained established group in Dance form.
The local stalls display intricate handicrafts and hand woven items like Saris, Shawls, Fabrics, Bamboo Baskets and Filigree Works etc.
The First Puri Beach Festival was inaugurated by Late Sri Biju Pattnaik the Colossus personality and a great dynamic leader of Odisha along with Gulam Nabi Ajad, Union Minister for Tourism on 29th October, 1993. Being the first beach festival of the country, the Puri Beach Festival is a brand that stands out in the calendar of fairs & festivals of India.
It is organized by the Hotel Association of Puri. Earlier the Hotel & Restaurant Association of Odisha (HRAO) in association with the HAP had been organizing this festival since last 13 years. The Hotel Association of Puri took over the responsibility of being the Host and carried forward this event from the 14th year.
It is held on the golden sands of the famous Puri beach in Odisha against the back drop of the vast blue expanse of the Bay of Bengal. Puri beach festival is dedicated to the lotus feet of Sri Sri Jagannath, the Lord of Universe who is the Embodiment of equality, fraternity and unity irrespective of religion, cast, creed, language and faith. After the traditional Rath Yatra, the car festival held that draws attention of more than 10 lakh devotees.