Hiking in Madhya Pradesh
Must See
1
Bee Falls, Pachmarhi
Land, Entertainment, Nature, Water
Famous for: Scenic spot with mind-boggling waterfall and best choice for day excursion

---
Falling from the considerable height of 150 feet, Bee Falls is not wrongly titled as one of the most wonderful and mesmerizing waterfalls of Pachmarhi. Also, Bee Falls is popularly known as Jamu...
Popular
2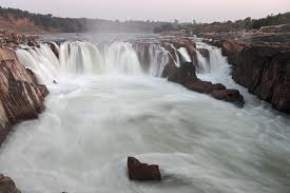 Dhuandhar Falls, Jabalpur
Land, Entertainment, Nature, Water
Famous for: Fantastic waterfall with scenic surroundings

---
At your way to the Bheraghat, you can see the Dhuandhar Waterfall where the water is flowed down the mountains with a roaring flow. The sight presents and excellent scene for p...